This is a remake of this lil' ricotta enchilada recipe that I originally made a few seasons back.
One that I remember being just delightful and unlike any other enchilada I'd had before…
Say what? Ricotta in an enchilada?
Say yes.
Now THAT'S what I'M sayin' 😉 
Fresh, slightly sweet ricotta combined with creamy refried beans, salty black olives and spicy jalapeno peppers is a serious combo. Seriously good. Both in flavor and in texture!
These enchiladas almost get a pillow-like texture once baked and are creamy as could be. Shout out to the ricotta for that please and thank you 😛
Peach-mango salsa and hot sauce only add to the fun, bringing sweet flavors to the table married with a subtle spiciness.
If you're looking to think outside the traditional "enchilada box" then I'd highly suggest giving these a whirl. Use whatever veggies you like too, I just happened ot have these items on hand 🙂
Black olives. Roma tomatoes. Jalapeno peppers. Lime.
Folded into creamy light ricotta with some shredded mozzarella cheese.
Then combined with my favorite tomatoes, peach & mango salsa and roasted chipotle & lime refried beans.
Wrapped up tight in a red chile tortilla, these are as easy as 1-2-3.
1. Refried beans, right outta the can.
2. Ricotta veggie mixture, spread on top.
3. All rolled up and placed into a baking dish until it's full.
Then covered with the spicy sweet tomato salsa sauce.
If you've never tried using salsa in lieu of a more "traditional" enchilada sauce I'd highly recommend it. It's one of my favorite ways to change things up and tastes wonderful, see!
—> pumpkin chipotle enchiladas
—> 30 minute summer squash & bean enchiladas
Baked until warm and melty and just a bit browned around the edges.
Then served. With more hot sauce of course if you like to keep things spicy 'round here 😉
This enchilada recipe just screams 80-degree-March-weather-days, now doesn't it? You friends gettin' those too… hope so. Love it.
HAPPY THURSDAY ALL! 😀
** Don't forget to enter to win your very own case of Chobani before Sunday, March 18!! **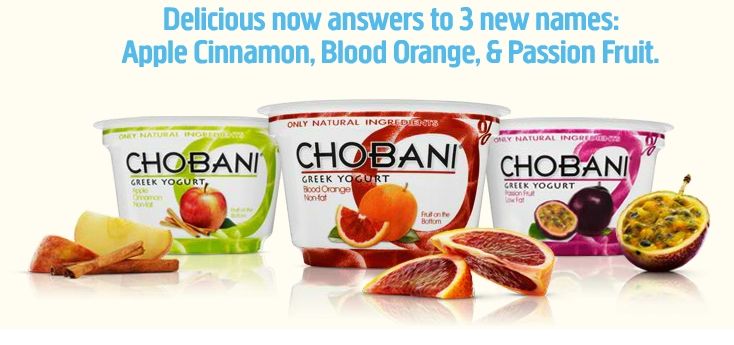 Mango Ricotta Enchiladas
Makes 6

Ricotta Filling:
1 container part-skim ricotta
heaping half cup shredded mozzarella cheese
black olives, sliced in half (about 20)
2 roma tomatoes, diced
2 jalapenos, diced (seeds removed if you like)
juice of half a lime
Other
15 oz. can refried beans, preferably w lime & chile
16 oz. jar peach & mango salsa (or any sweet salsa you like)
1 cup Pomi strained tomatoes (or plain tomato sauce)
few shakes of hot sauce
6 tortillas, preferably red chile
1. Mix together ricotta filling in a large bowl. Stir to combine ricotta, shredded cheese and lime. Then lightly fold in sliced olives, diced tomatoes and jalapenos until combined. Set aside.

2. Mix together sauce by combining salsa and strained tomatoes. Add hot sauce until it's as spicy as you like. Spread a few spoonfuls into the bottom of a large baking dish (big enough for 6 enchis).

3.   Prepare the enchiladas by placing about 2 big spoonfuls of beans on a tortilla, spreading down middle. Top with ricotta veggie mixture, another heaping 2 spoonfuls. Then roll the enchilada up and place into baking dish, seam side down.

4. Once all enchiladas are in the dish, top them with the rest of the salsa tomato sauce, spreading to cover evenly.

5. Bake, uncovered, at 350F for about 30 minutes. Until the enchiladas are warmed through with melty cheese and until the edges of the tortillas start to brown just slightly.

Cool for a few minutes then serve, enjoy!